Our Story
In 2010, a group of amazing ladies were keen to support their community voluntarily. They connected with local health and education professionals within the North Cotswolds to further understand what was needed and how they could help.
As a result of their research, they began raising funds to provide emergency relief for vulnerable families with primary school-age children.
Initially, their work covered Moreton-in-Marsh, Stow-on-the-Wold, Bourton-on the-Water and surrounding villages. In 2017-18 their geographic reach broadened to include Shipston-on-Stour and the neighbouring villages of South Warwickshire.
We continue to operate on an entirely voluntary basis and all support provided by the group is undertaken through a network of local health and education professionals.
North Cotswold Community Awareness became a registered charity to maximise tax efficiency and to ensure they retained the most out of every donation.
As a result, at least 97% of each donation goes to those who most need the help. The vast majority of running costs are covered through the generosity of local business partners or from our own resources.
Our charity identity prior to 2022
Imogen Joss
Chair
I joined Community Awareness when I remarried and moved to the Cotswolds in 2016 from London.
I'd spent my working career in the Financial Times, London Stock Exchange and Standard & Poors, running the commercial side of their businesses and then as as CEO. I now sit on the Boards of a number of businesses in the financial technology, professional services, data and biochemistry industries.
Like many of us I had only ever seen the glossy surface of the countryside and it was only when I was introduced to Community Awareness that I really felt I was connecting with my local community. My fellow Trustees taught me a lot and the local heroes from our education, social and health care teams educated me in what was really happening in our local communities as well as what I could do to help them.
Honestly, I get as much from working with Community Awareness as I hope our agencies and their clients do. I try to bring my skills to bear to think creatively to find ways to improve the quality of life of local families. In many cases it takes just a little to make a massive difference - we just need to focus, take a little time out of our days, and act quickly to provide some small relief to our neighbours when they really need it.
While I have your attention I'd like to thank my fellow Trustees for the work that they put in - quietly and effectively they each make a big difference to our communities.
North Cotswold Community Awareness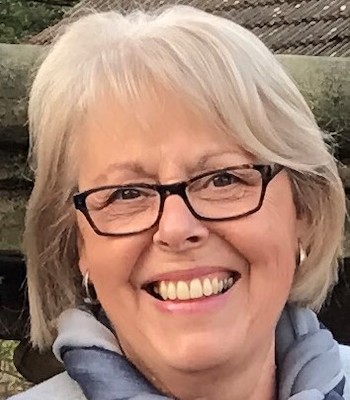 Val Ayres
One of the original committee members of Community Awareness, I have worked with the charity for 11 years, and act as Secretary.
Part of my early years were spent as PA to a member of Parliament, but I then went on to work in marketing. I ran my own PR consultancy business from a home office for 10 years while my children were young, and eventually joined my husband as Marketing Director in his family engineering business based in Hertfordshire.
My two delightful granddaughters, who I am pleased to say live nearby, keep me in touch with the realities of life growing up today in a teenage world!
When we moved to the Cotswolds, I was keen to involve myself with a local charity. My years with Community Awareness, have been some of the most important to me, and if I have been able to contribute in some small way to the charity's success in supporting vulnerable children, I will feel the experience I gained in previous years has been put to good use.
North Cotswold Community Awareness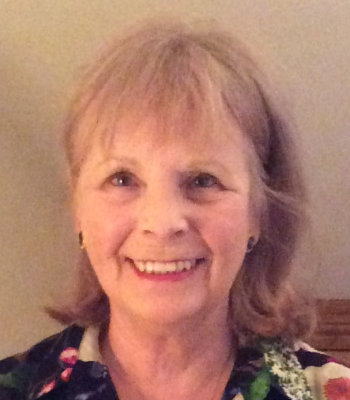 Jill Ziemer
I spent some years in Marketing and Advertising at fashion companies. After having three children I turned my focus to child related concerns, and worked with young children who had special needs within a regular classroom environment.
Previously I was a member of a Barnardos Fundraising Group in London, and am acutely aware of the ongoing help that families with young children need all over the country.
I know that the Community Awarenes Charity based in Gloucestershire that I am now involved with makes a vital contribution towards helping struggling families in the local area.
North Cotswold Community Awareness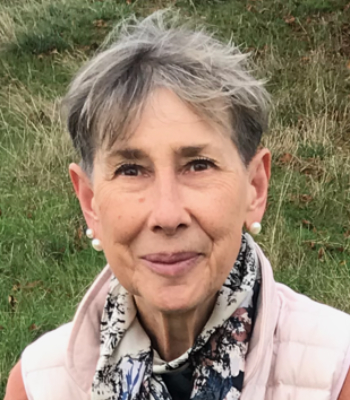 Lesley Long-Leather
I am a contemporary artist living in the Cotswolds, with a background in design.
As a mum, step mum and grandmother to a large family, I have seen the impact that mental health and addiction can have.
I was delighted to be asked to join the small team of trustees that deliver quick and immediate help to families without the bureaucracy that often stops help arriving when needed.
Watching my own grandchildren children growing up I want all children to have the opportunity to become the best version of themselves.
North Cotswold Community Awareness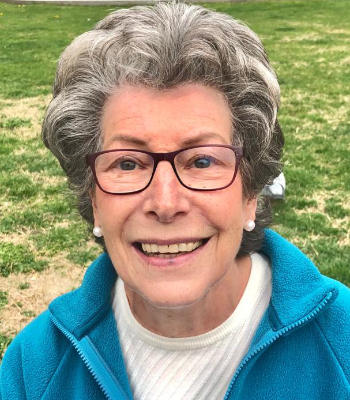 Jan Lesser
I have been involved with North Cotswolds Community Awareness even before it became a registered charity.
I am a barrister by qualification and have spent my entire professional life in public service. I progressed from being a Clerk of the Court in a London Magistrates' Court to being its Senior Legal Adviser leading a team of 14 lawyers.
I am most proud of establishing the first Specialist Domestic Violence Court in England & Wales, where every court participant was trained in understanding Domestic Abuse in all its manifestations and focusing on the victim in all criminal cases that passed through the magistrates' court. It became the early template as such courts rolled out across the country. For that work, I was awarded the National Justice Prize for Innovation in 2006/7.
After retiring from that work, I was appointed as a Tribunal Appeal Judge, working with people with physical and/or mental problems and their Benefit appeals. I am now fully retired and occupy myself with walking, gardening and being the village Parish Clerk.
North Cotswold Community Awareness